For smart fleets, drivers & teams
WEB-BASED MAPS
Access your fleet information from anywhere on a mobile device with an internet connection.
FLEET PERFORMANCE
Measure and analyze your fleet performance based on routes, trips and events.
CRASH DETECTION
Connected to the vehicle's engine, the device will send an alert in the event of a collision or a crash.
Electronic Logging Device
Our DashLink device is a robust and easy-to-use ELD compliance solution for engine-connected logs. Connected Compliance BigRoad's DashLink is the easiest and most affordable way to create compliant engine-connected logs.
Features and benefits:
Create accurate and error-free driver logs
Interchangeable between vehicles and drivers
Zero upfront hardware cost
Prevent HOS violations and report errors
Create inspection ready logs
Get paper-free digital reports
Pass-through connections available for multiple ECM and diagnostic port types
Easily switch between ELD equipped and non-ELD equipped vehicles
Automate driver coaching with video event tracking
Suited for business fleets of any size, this reliable video event recording solution includes near real-time analytics and in-cab voice assistance to improve your fleet safety and driver coaching.
Features and benefits:
Only records once an infraction is detected
Sounds in-cab live voice notifications of detected violations
Provides in-app trip summary dashboard for driver
Provides video footage of infractions in cloud-based manager app
More than just dots on the map
An advanced GPS fleet tracking solution with LTE that provides visibility and insight over your assets and workforce in near real-time.
Features and benefits:
Captures time-stamped vehicle location and improves fleet insight
Monitors and analyzes driver behaviour in fleet performance dashboards
Helps evaluate business inefficiencies and identify opportunity to lower fleet costs
Proactive vehicle health management
The Fleet Tracker MSG800 device connects to vehicle's Engine Control Module (ECOM) and captures accurate vehicle data to help streamline timely maintenance, minimize downtime associated with breakdowns and lower service expenses.
Engine data information and alerts:
Engine fault codes and temperature/oil/coolant status.
Brake pedal position and application pressure, parking brake switch.
True odometer, RPM, VIN and more.
Search with customized load matching with BigRoad Freight load board. Exclusive freight from major shippers and 3PLs in realtime 24/7!  All of your loads can be found on one screen.  If the posted rate is available, we'll show it to you.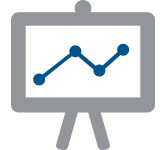 Get reports on all aspects of your fleet operations. Review important trends across your fleet, departments or mobile crew and improve your budgets and project planning.
INSTALLATION SUITED TO YOUR NEEDS
We connect to every vehicle and asset! Our GPS fleet and asset tracking devices are well equipped to ensure our customers are set up faster.
We have a solution for you!
We care about your fleet – let us help you make it thrive.