Good afternoon BigRoad app users!
Updates have now been made available to BigRoad app users through the release of v2.3.0!
New in this release:
– Capture handwritten signature for driver logs & DVIRs.
– U.S. oilfield hours of service rules: 5th log line for waiting at well site; 24-hour cycle reset.
– Alaskan intrastate hours of service rules.
– Carry forward remarks from past day's driver log.
– Pre-fill DVIR odometer from matching day's driver log, if available.
Included below are screenshots showing the new updates: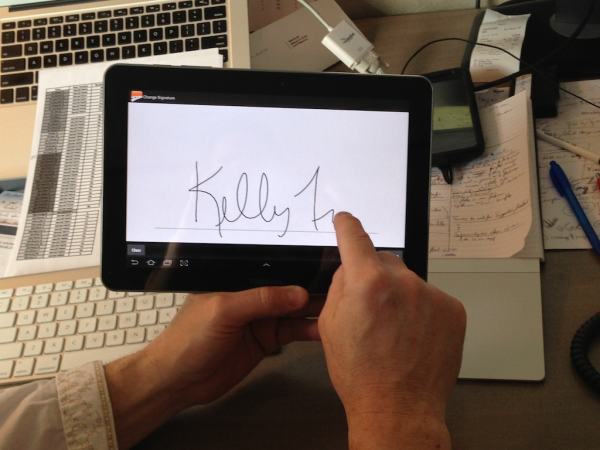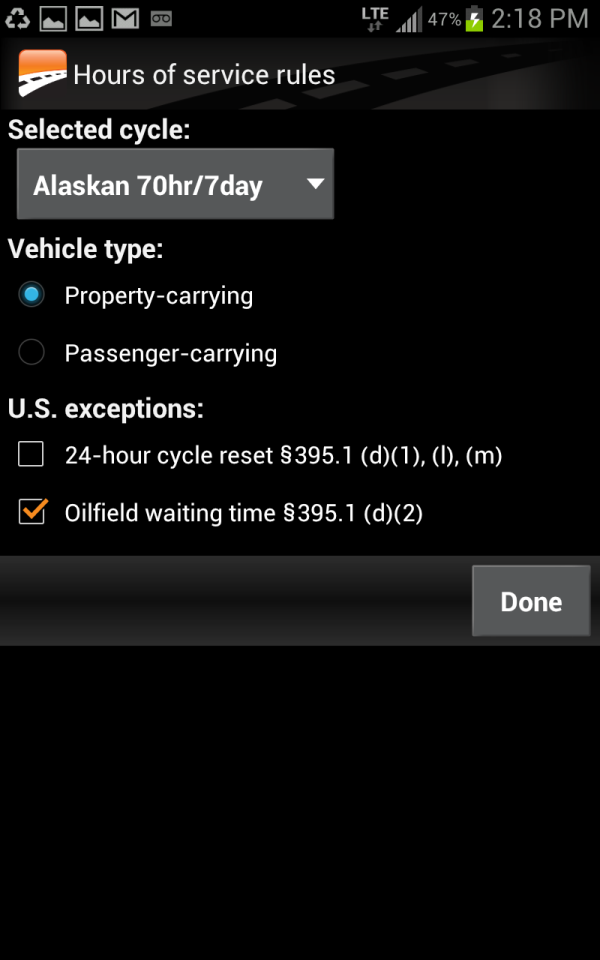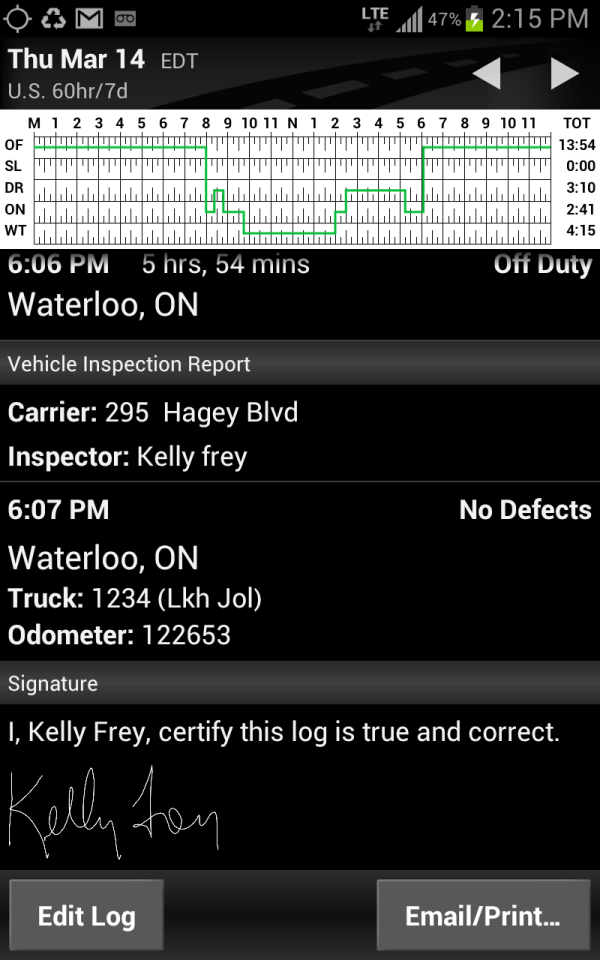 Need help? Feel free to request a live web demo from our support team!
{{cta('04c2d936-75ad-4d3c-be90-4cd53021d0cb')}}