BigRoad's HOS solution aids both fleet managers and their drivers. Here are a few reasons how.
Easy-to-Use and Fully Compliant: Error-prone manual logbook entries and manual audits are easily eliminated with our accessible HOS software.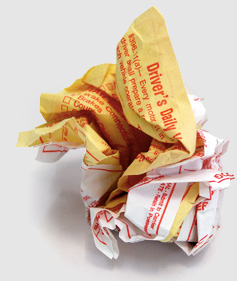 Fleet Manager Benefits:
Improved Communication. Drivers and dispatch have never been more interconnected. Fleet managers can easily plan jobs and increase fleet efficiency by viewing up-to-date driver statuses.
A Wealth of Data. Trusted by tens of thousands of drivers, our HOS software provides up to fourteen days of driving data for our in-cab display, compliant for USA and Canada.
Customizable. Fleet managers can access their HOS screens and reports by logging into our browser based BigRoad Fleet system that provides real-time data on all of their fleet's drivers. The module also easily accommodates slip-seat operations that involve multiple drivers on a specified route.
Easily Integrated. The HOS software module is fully integrated with other BigRoad Fleet platform for seamless operation.
Driver Benefits:
Easy log entries and electronic records. Drivers can fully automate the entry and storage of all required information needed for driver logbooks.
Time-Saving. Time-consuming and error-prone manual logbook entries and audits are easily eliminated.
User-Friendly. Easy-to-use, easy-to-understand screens simplify driver workloads and facilitate rapid data entry. This HOS data is easily recorded, transmitted and displayed on the BigRoad Fleet screens on desktop or mobile device of Fleet Manager.
Fast Retrieval. All relevant HOS information—such as driver identification and current status—is sent to the user's computer for storage and retrieval via a wireless network. The stored data may also be viewed at roadside pr transmitted to DOT or other roadside inspectors as needed.
Core Product Features:
Reports on each driver's HOS real-time metrics are also available, such as:

DOT HOS report
Driver available hours next day/report
Driver log summary
Driver violations alerts
HOS violation exception alerts
BigRoad Driver and BigRoad Fleet keeps drivers and fleet managers in sync, with each driver's detailed HOS total in-cab time in the following areas:
Beginning date of on-duty/drive time since last qualified rest
Start time of on-duty/drive time since last qualified rest
Cumulative drive time /since last qualified rest
Cumulative on-duty time since last qualified rest
Cumulative on-duty/drive time against weekly totals
Current driver status
Total miles driven for the last 24 hours
Current on-duty status time.
Current sleeper berth status time
Current off-duty status times
Additional reports are readily available that can help you meet your specific business requirements and state compliance regulations.