Mobile technology is irrevocably changing the way we do business. It was early in 2011 that smartphone and tablet shipments first surpassed those of PCs – a powerful signifier that consumer tastes had shifted in favor of devices that were small, light and portable.
Since that tipping point, the rate of mobile-device adoption has only accelerated: More than 900,000 Android devices are now activated every day, and the iPad's take rate is the fastest ever recorded in the electronics industry. Therefore, if you're not plugged into the mobile revolution, you might be missing out on an enormous business opportunity.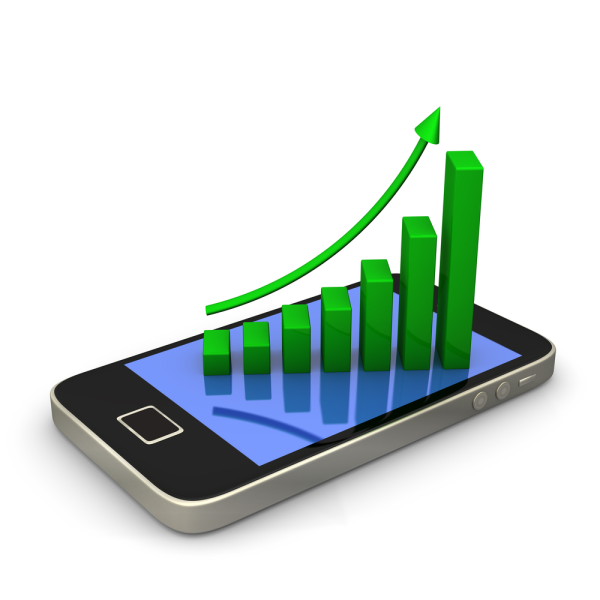 There are numerous business benefits to business mobility in trucking. We detailed the three big ones below. What's one major benefit of mobility for your business?
1. Increased Productivity
Want to untether yourself and Dispatch from their desk? Mobile tools can help. There are multiple cloud-based services available that can supercharge your productivity: BigRoad, Google Drive and DAT Mobile are some of the most popular. All three let you send and receive documents, track drivers and find loads no matter where you are – a huge benefit for professionals of every stripe.
Those applications aren't the only services that support working from a mobile device. A host of apps, including Seesmic, Evernote, Chatter and many others, enable mobile productivity, too, so it's little surprise that businesses are adopting such apps in droves.
One study concluded that seven in 10 small companies are using mobile apps to manage their operations. Do you count yourself among their ranks?
2. Improved Connectivity
Mobility-enabled services will vastly improve how you handle business communications. With mobile tools like BigRoad's mobile apps, you can manage every facet of your operations from the road. As James Neely of Trafalgar Supply Company said, BIgRoad even keeps Dispatch connected when they're out of the office.
"You could be at the beach. You can receive documents from drivers, track their location; your two way messaging system is on your phone or tablet," another BigRoad customer says of BigRoad's mobile application services.
3. Happier Drivers and Employees
Yet another perk of mobile tech is the effect it has on individual workers. Research has found, for example, that employees who work remotely are happier and more productive if given the proper tools
An informal BigRoad driver survey conducted earlier this year demonstrated that productivity rose 20 percent among drivers using electronic logs and submitting documents without having to visit a truckstop fax location. Attrition was much lower among the drivers surveyed, too, hinting that drivers given the proper tools are happier and more committed to their jobs.
And any Dispatch employees you have on your payroll can be completely unchained from the office when the right mobile tools are introduced. Smartphones with high-speed data connections make it easy for Dispatchers to stay connected via messaging, voice and even electronic fax.
The benefits of mobile tech tools are real and substantial. If you're not taking advantage of the multitude of mobile-productivity solutions available – from BigRoad and other companies – there's no reason not to start today.