The FMCSA continues to tighten the noose on driver and fleet compliance with a proposed requirement that States report driver convictions to driver's home state licensing agency.
Currently, when drivers receive a traffic conviction outside of their home state, they are required by the federal regulations to report that traffic conviction to their home states' licensing agencies.
A notice of proposed rule-making that will publish in the Federal Register on Thursday, Aug. 2, proposes to remove that requirement from drivers. The Federal Motor Carrier Safety Administration is proposing that states where the traffic conviction occurs should electronically report that conviction to a CDL holder's home state.
The proposal was prompted by a 2011 request for comments issued by the agency asking how the regulatory process could be streamlined.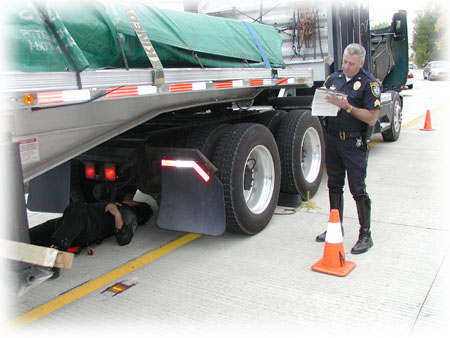 Individual CDL holders and state licensing agencies alike commented that the redundancy of self-reporting convictions – as states were essentially already reporting convictions to each other – actually created a burden with the duplicate reports, according to the proposal.
Currently, all states but one use the Commercial Driver's License Information System to report all convictions. The remaining state, which was unnamed in the proposal, mails in the conviction information.
The agency is proposing that states report traffic convictions to a driver's home state no later than 30 days after the conviction.
The agency will accept comments on this proposal for 60 days after the notice is published Aug. 2. When submitting comments, reference Docket No. FMCSA-2012-0172.
Comments can be made four ways:
Online at the Federal eRulemaking Portal: http://www.regulations.gov.
Original Article By Jami Jones, Land Line managing editor.